Thru the Bible - Questions & Answers with Dr. J. Vernon McGee
Listen on AM990 and FM101.5 The Word
Latest Broadcast
Questions & Answers 3154
3/25/2023
1) If the ten tribes of Israel have been lost, where are they today? 2) Is it wrong to listen to a woman preaching the Bible? 3) Can you explain why Ephraim and Manasseh were tribes of Israel and not Joseph and Levi? 4) Why is it wrong for the two and a half tribes of Israel to settle east of the Jordan River when that land was included in the Abrahamic covenant?  5) What are the rewards Paul mentions in the New Testament and when will we receive them?
Featured Offer from Thru the Bible - Questions & Answers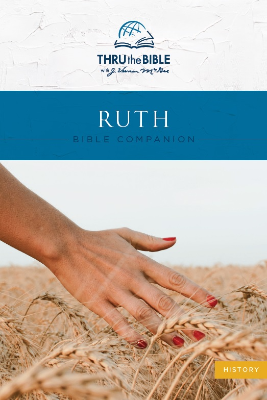 Ruth Bible Companion
The book of Ruth is one of the most passionate, pure love stories of all time. "The beauty and excellence of this story cannot escape even the most casual reader," says Dr. J. Vernon McGee. God uses Ruth's story to show us how His love breaks down racial and religious barriers. Discover the Savior in Ruth as our ultimate Kinsman-Redeemer—the One whose love made redemption possible.