In Touch with Dr. Charles Stanley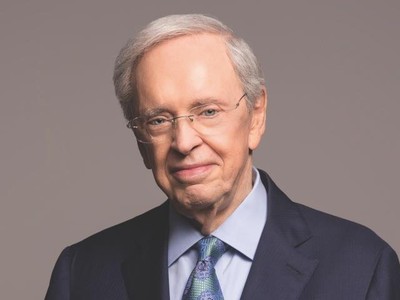 Listen on AM990 and FM101.5 The Word
Monday
5:00AM - 5:30AM, 11:00AM - 11:30AM, 6:00PM - 6:30PM
Tuesday
5:00AM - 5:30AM, 11:00AM - 11:30AM, 6:00PM - 6:30PM
Wednesday
5:00AM - 5:30AM, 11:00AM - 11:30AM, 6:00PM - 6:30PM
Thursday
5:00AM - 5:30AM, 11:00AM - 11:30AM, 6:00PM - 6:30PM
Friday
5:00AM - 5:30AM, 11:00AM - 11:30AM, 6:00PM - 6:30PM
Saturday
6:00AM - 6:30AM, 6:00PM - 6:30PM
Latest Broadcast
Our Unchanging God - Part 1
6/12/2021
You have a God who never changes. In this message, Dr. Stanley talks about the perfect, eternal consistency of our heavenly Father and what it means for us.  Be inspired to learn about Him, trust Him, and rely on His Word. 
Featured Offer from In Touch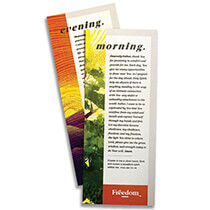 Renew Your Spirit and Restore Your Soul
Discover more of your freedom in Christ, and enjoy a fruitful prayer life. May you feel refreshed each morning and find rest each night. God is always ready for your prayers. These Freedom Morning and Evening Prayer Bookmarks are a beautiful reminder to ask God to renew your spirit and restore your soul. Request your FREE set of two bookmarks today—one to guide your personal prayer time, and another one to share with a friend.