In Touch Ministries with Dr. Charles Stanley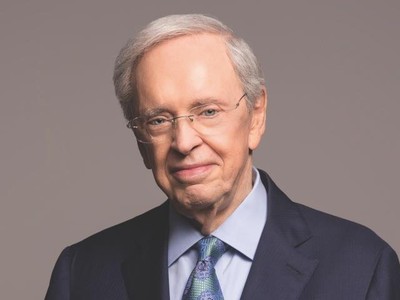 Listen on AM990 and FM101.5 The Word
Monday
5:00AM - 5:30AM, 11:00AM - 11:30AM, 6:00PM - 6:30PM
Tuesday
5:00AM - 5:30AM, 11:00AM - 11:30AM, 6:00PM - 6:30PM
Wednesday
5:00AM - 5:30AM, 11:00AM - 11:30AM, 6:00PM - 6:30PM
Thursday
5:00AM - 5:30AM, 11:00AM - 11:30AM, 6:00PM - 6:30PM
Friday
5:00AM - 5:30AM, 11:00AM - 11:30AM, 6:00PM - 6:30PM
Saturday
6:00AM - 6:30AM, 6:00PM - 6:30PM
Latest Broadcast
Lessons from My Grandfather
10/3/2022
Dr. Stanley explains that those who are parents or grandparents have the responsibility of sharing with our children and grandchildren the truths that have changed our lives while expressing to them how God has worked in our lives. If we don't, that generation could fall into paganism.
Featured Offer from In Touch Ministries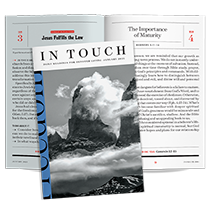 The In Touch Monthly Devotional
With In Touch monthly devotional, you'll have a consistent guide for your daily time with God. Each issue includes daily scripture readings, a Bible reading plan, and devotions from the biblical teachings of Dr. Charles Stanley. Always free!