9 Ways to Surrender Your Plans to God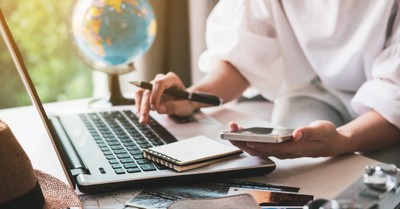 By Liz Lampkin, Crosswalk.com
"If you want to make God laugh, tell Him about your plans." - Woody Allen
Many of us are familiar with this saying, and to some degree, it rings true. While this quote gives God the human action of laughter, the message it sends lets the world know that God is in complete control of your life. God gives us free will, and He knows what is best for our lives; therefore, it would be wise to surrender our will to Him. Right? However, for many believers giving God complete control over our plans is often easier said than done. We fail to surrender our plans to God because we believe we have things under control or that we only need God when our agendas don't go as planned. If you're struggling with surrendering your plans to God, look at the list below to discover some ways to do so.
1. You must first understand that you were created for a specific purpose in Christ.
God loves each of His children and has wonderful plans for our lives. The plans He's created for us have a specific purpose for building His kingdom. If you don't know what God has purposed you to do with your life, humbly ask Him through prayer. When you receive your answer, pray and ask for guidance to fulfill the assignment as God wants you to.
2. You must pray.
Pray about all of the plans you have made before executing them. Before you begin working towards any goal, pray and ask God the following:
to reveal the plans He has for you.
to help you to surrender your plans.
that the plans set before you are in His divine will for your life.
to accept the plans He has for you.
Prayer is essential to our walk-in discipleship and our relationship with God. Take time each day to pray, ask God to guide your plans according to His divine will, and accept the outcomes.
3. Read, meditate and study God's Holy Word on what it says about the plans God has for you.
God knows the plans He has for our lives, so we do not need to be fearful of surrendering to Him. However, in those times when we are weary in our trust in Him, we must turn to His Holy Word to reassure ourselves of the plans He has for us. If you're unsure of what passages to read to help you surrender your plans to God, take a look at the brief list below:
Proverbs 16:3- Commit your actions to the Lord and your plans will succeed.

Proverbs 19:9 – We can make our plans, but the Lord determines our steps.

Jeremiah 29:11- For I know the plans I have for you," says the LORD. "They are plans for good and not for disaster, to give you a future and a hope.

Romans 8:28- And we know that God causes everything to work together[a] for the good of those who love God and are called according to his purpose for them.
While there are several Scriptures that reassure us that God has wonderful plans for our lives, these are good places to start. Take some time each day to focus on a Scripture that encourages you to trust God's plan with your life, study it and focus on it throughout your day.
4. You must acknowledge God in everything you do or plan to do.
As children of God, we recognize Him as God, our Heavenly Father, leader, ruler, and guide in our lives. It's also knowing that God will do what He says He will do, on time all the time. As we go through life, we must acknowledge God as the authority in our lives because He is the one who will guide us.
5. You must trust in God for who He is.
God is the Creator of all things. He formed the world and everything in it with His Divine wisdom. He is omniscient. He is omnipresent. God knows the plans He has for you, and all the plans He has are for your good. With this knowledge, it should be easy to trust Him with your plans, right? Unfortunately, trusting God for who He is is easier said than done for many believers. Many may have difficulty wholeheartedly trusting in God because of their relationship with Him or the lack thereof. If you find it difficult to release all of your goals and aspirations to God, take some time to reflect on your relationship with Him and what led you to falter in your trust.
6. You must trust in God for who He is to you.
Who is God to you? Is He a provider? Protector? Friend, comforter? Knowing who God is to you is critical in surrendering your plans to Him. While God can be many things to everyone, having personal knowledge of your relationship with Him will make a big difference in the way you trust Him with the plans for your life. If God is a provider for you, you should trust and know He will make provisions for the plans He's placed before you. If God is the joy and strength of your life, then you should know He will give you the strength to accomplish the tasks He's given. If you are grappling with giving God your plans, take some time to reflect on your personal relationship with Him. Think back on previous plans you've made for anything in your life. You may want to do a compare and contrast reflection. Make a list of plans you've made without trusting and consulting God. Make a list of plans you've made while trusting and consulting God. Which worked out better?
7. Surrender your plans to God with a willing heart and spirit, not a frustrated one.
When we set a goal, we often map out a way to achieve it. However, when things don't happen as we envisioned, we either start again, give up on them or surrender them to God because we have run out of ideas.
8. Create a balance.
Many of us often commit our work to the Lord. We pray about it and ask for guidance but then only put forth minimum effort to see things through. As we set goals and surrender them to God, it's important to do our part by putting in the necessary work God is leading us to do.
9. Stay the course.
Often when we set out to complete a task, we know how we want things to look and sound. We establish timelines, and when things don't go the way we imagine, we start again and become discouraged. When God is in control, things may not look how we want them to, but that does not mean giving up. It simply means to pray and ask God for His direction. It's also an excellent time to ask Him to renew your strength in Him to complete the task He has set before you.
Relinquishing plans is never easy, but it's necessary, especially when entrusting them to God. After all, He is the one who gave you the plans in the first place.
Photo credit: ©iStock/Getty Images Plus/kitzcorner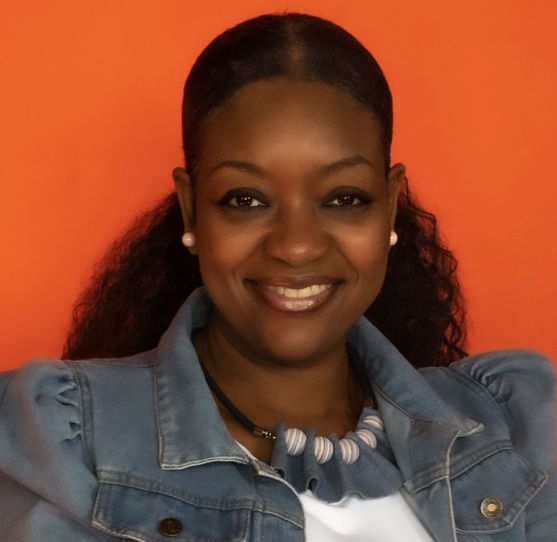 Author Liz Lampkin is an experienced writer, teacher, and speaker. She is an advocate for singles who encourages them to live their best life God's way. Follow her on Instagram @Liz_Lampkin.