Godly Ways to Recover from a Big Mistake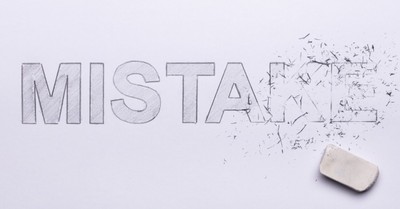 By Emmanuel Abimbola, Crosswalk.com
Sin can be so costly that the tragedy is unrecoverable, making us feel like we've crashed and can't get back to where we were. We can do more harm to ourselves by dwelling on why we messed up. Our mind, particularly Satan, fools us into believing it's irrevocable, that we can't move on.
Why Do Christians Make Big Mistakes?
One of the main reasons Christians make blunders of varying magnitude is that God has given man the freedom to do anything he wants. In other words, God has given man the ability to make choices.
People frequently pray to God but are not patient enough to wait for His response and choose to blaze their own trail. God does not stand in the way of someone who has decided to do something, even if that person has asked for God's direction but then continues to do whatever they wish.
Our bad choices cause us anguish and grief. However, when a Christian acknowledges that he has made a mistake, that individual seeks God's assistance.
Sincere repentance deepens a Christian's relationship with God and cultivates a stronger relationship. Even if making mistakes is undesirable, when they occur, the Christian has the grace to exercise his confidence in God's promises.
Sometimes, afflictions or temptations may arise as a test of the graces or virtues of men. It doesn't necessarily mean every trial comes because of sins or mistakes. However, if sin is not acknowledged, a believer is typically put under pressure and made to bear the consequences of his actions by undergoing trials. A "trial" is a hardship that puts the strength and faith of a Christian to the test.
1 Peter 1:7 "That the trial of your faith, being much more precious than of gold that perisheth, though it is tried with fire, might be found unto praise and honor and glory at the appearing of Jesus Christ:"
God does not want Christians to be victims of their own faults, but when they are, He is dedicated to seeing them through.
James 1:13 "Let no man say when he is tempted, "I am tempted of God: for God cannot be tempted with evil, neither tempteth he any man:" God never tempts anyone. But people's lusts and passions lead to mistakes and temptations that overwhelm us.
Christians must study the Bible diligently and patiently listen to the direction of the Holy Spirit to grasp God's plan before making decisions, and our approach to studying the Word of God matters if we are to hear from the Holy Spirit. The Scriptures should be read in prayer to prepare our hearts to hear from God. Prayer is required both before and after reading God's Word because the devil is ready to misinterpret or steal the message a Christian can receive from the Bible.
It is reassuring to know that God does not abandon us after we have committed sins that may cause anguish and discomfort. Hebrews 10:23 says, "Let us hold fast the profession of our faith without wavering; for he is faithful that promised...."
God is faithful to keep His promises to which we turn with all our effort when we make costly mistakes.
Here are a few practical pointers on how to effectively recover–and grow stronger–after making a wrong decision:
1. Accept Responsibility
It's unfortunate if events don't turn out how you intended, someone you relied on lets you down, or you have a bad day.
When you stumble, you must make it clear to those affected by your error that you understand the magnitude of your mistake and accept responsibility.
If this mistake happened at your workplace, it is most appropriate for you to request a meeting to discuss the problem. Also, ensure that you maintain a professional tone focusing on the way forward rather than being sorry without a clear goal. Before talking about the mistake, prepare extensively by exploring the cause of the problem and writing down some key takeaways before the meeting.
If this mistake occurred in other aspects of your life, it is important that you boldly and penitently admit your faults. Take time to sit with those you've hurt (intentionally or not) and have the courage to look them in the eye and apologize. Take responsibility and accept the consequences of your errors. Understand the feelings of the people affected by your misdeeds while also accepting the process of improvement.
2. Forgive Yourself
After owning up to your faults and asking forgiveness from the people you wronged or were affected by your mistake, you also need to forgive yourself. Although it may sound cliche, thinking through your mistake, admitting it, and moving on will have an effect on how you press forward.
We are all humans, and we are all capable of making mistakes under different circumstances. It may sometimes appear that your lapse of judgment has harmed your confidence. This can hurt your career or relationships with others around you, but you should strive to focus on the positive aspects of yourself rather than the negative ones. Allow yourself to consciously forgive yourself for the error.
3. Fix It (If Possible)
Mistakes, even blatant sins, frequently have unintended consequences, and pretending they did not occur is not only risky for human relationships but destructive in your relationship with God. Don't just walk away from your errors like they never mattered. As a matter of fact, you can't recover until you make amends—at least as much as possible.
Making amends entails going to the person harmed by your error and accepting responsibility. It also implies publicly owning the mistake where appropriate, doing your best to right the wrong, and fixing the problem your mistake has caused.
4. Resolve the Root Cause
Consider what caused the mistake and what you did to contribute to the problem. Understand that external circumstances cannot teach you anything; therefore, disregard them.
The most crucial aspect of admitting responsibility and avoiding the long-term consequences of your blunder is devising a strategy to prevent a future recurrence. Search for sources of weakness in your process, approach, or actions while you are investigating and thoroughly understanding the situation.
You could put checks and balances in place to warn you before a similar error is made. Come up with a backup plan to remedy any harm before the person leaves.
Also, devise a way to resolve such matters should they recur in the future.
Improving your manners, attitude, and work methods will demonstrate to colleagues and people around you, both at work and in your personal life, that you are still a good and reliable person. And more importantly, this will assist you in regaining your confidence.
If you take time to critically study your mistakes, you will notice trends in your behavior or approach that contributed to these errors. And once you know it, you're well on your way to breaking the cycle. The worst life mistakes are the ones that you keep making.
As a Christian, you should strive not to make the same blunders twice; not only should you learn from your sins, but you should also develop new processes to ensure they don't happen again. And most importantly, don't dwell on them; we're all humans.
5. Live Beyond Your Mistakes
Your past might make you afraid to live in the future, but continue to boost your confidence by establishing more challenging goals or taking on new projects. Set your primary goals, but add another if you exceed your primary goal. Try to lead the work project once more. Extend a coffee invitation to the person you hurt. These tough, humbling actions will demonstrate initiative.
(However, be prayerful and patient for when the timing is right to make these bolder choices.)
But achieving these objectives or completing a new project will make you feel competent again and restore your confidence and trust in your ability to be forgiven and move forward in Christ.
Photo Credit: ©Getty Images/AndreyPopov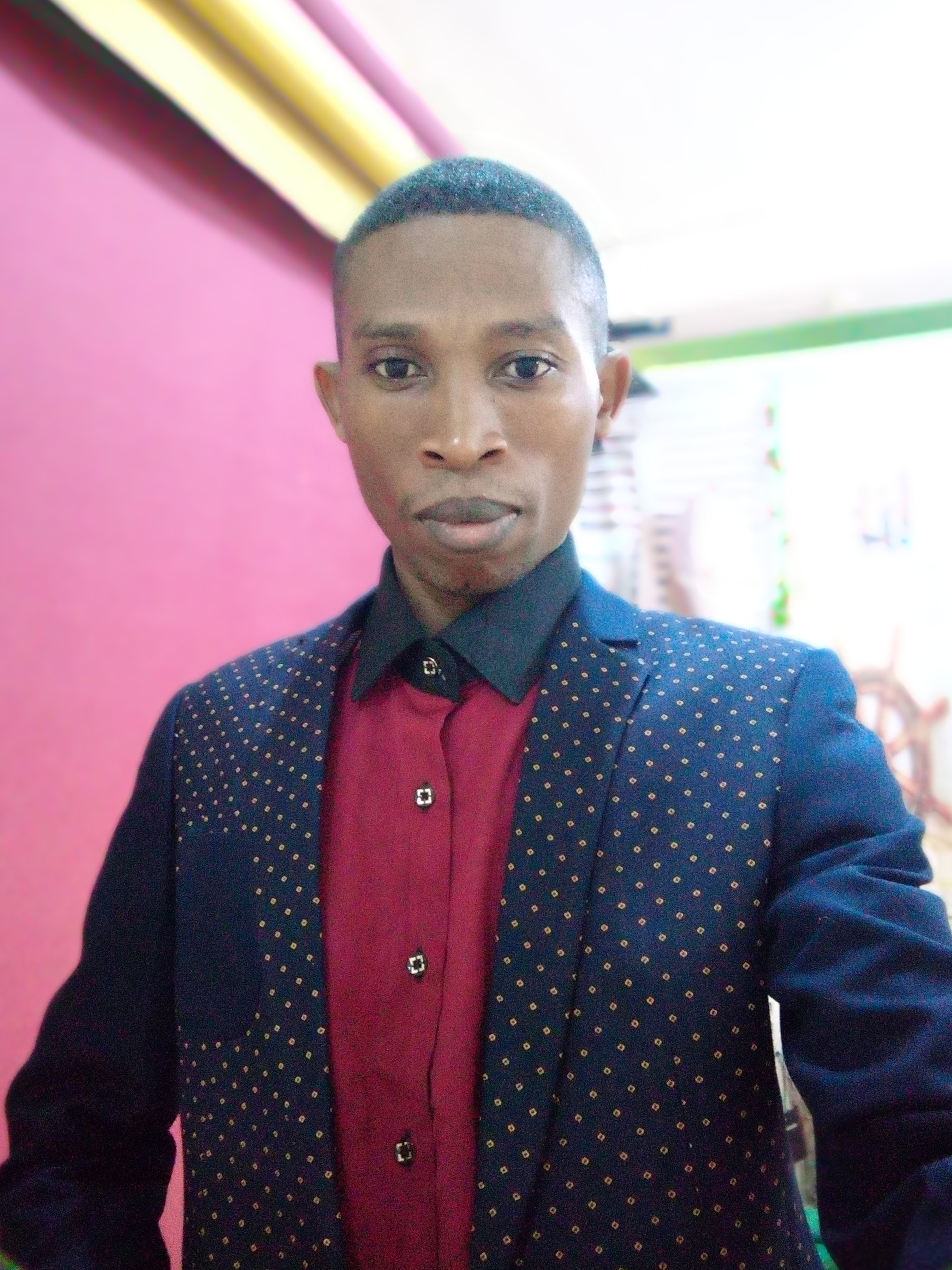 Emmanuel Abimbola is a creative freelance writer, blogger, and web designer. He is a devout Christian with an uncompromising faith who hails from Ondo State in Nigeria, West Africa. As a lover of kids, Emmanuel runs a small elementary school in Arigidi, Nigeria.