8 Qualities of a Good Friend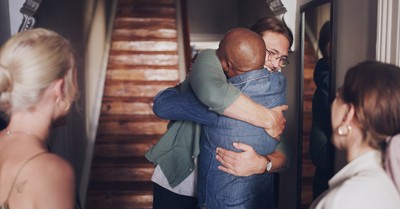 By Cally Logan, Crosswalk.com
Friendship is a gift from the Lord; it is His heart for us to be involved in healthy, life-giving relationships. What is key is not only making and keeping friends but also recognizing what qualities are ones we ought to look for when considering what a good friend is.
1. Has Your Best Interest at Heart
A sign of a quality friend is not only that they choose to be in a relationship with you, but that in their hearts, they are for you as well. This is evident through the action, word, and fruit of the friendship they offer you. If someone is for you, they will seek to be an encouraging and positive force in your life. They will not put you down, demean you, or belittle you. They will also make efforts to help you feel seen, known, and considered. Ultimately, they will look at their friendship with you as one that they put you before themselves in consideration. It has been said that love is putting someone else before yourself, which is true in friendship love as much as in any other type of love.
2. Holds You Accountable
A quality friend is encouraging, uplifting, and kind, but they also hold you accountable where and when it is necessary. The mark of a true friend is often in how they approach saying the hard things. Calling someone out on something is never easy, but it is all about framing. A good friend will not allow enablement to occur in a poor decision or behavior that is not beneficial. Still, they will do so in an appropriate manner in which the other person feels valued, respected, and ultimately loved. As Christians especially, we are to hold one another accountable through love, discernment, and the guidance of the Holy Spirit. Consider how God has assisted you from going down a destructive path before and ask Him how you may be able to help someone else when you feel in your spirit called to help a friend.
3. Someone You Can Trust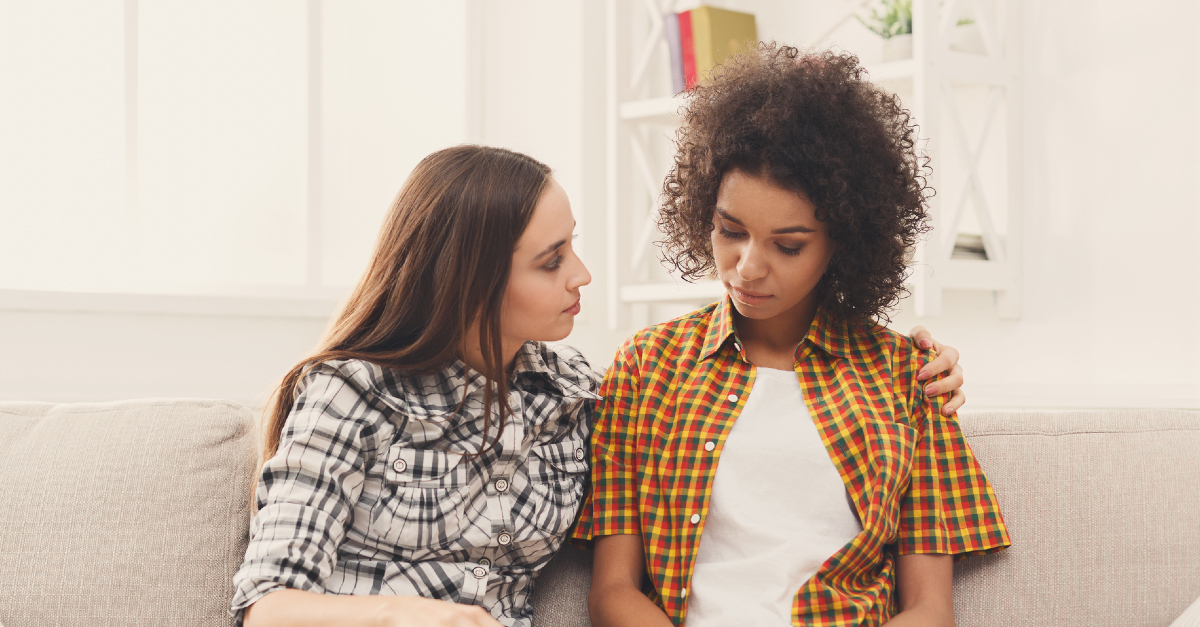 Photo credit: ©GettyImages/Prostock-Studio
Trust is a critical factor in a good and healthy relationship. It is knowing that the other person speaks well of you not only to your face but behind your back. This includes holding the personal and often vulnerable things they share in the utmost confidence and consideration for the relationship you share. Trust is earned, and when it is tarnished, it can be difficult to regain. Consider what it means for you to trust another person and how you can be a trustworthy person in the lives of those you are close to.
4. Reciprocal, Not One-Sided
Friendship is a two-way street; if it isn't, something is severely unbalanced. Often a sign of a bad friend is when said friend is only focused on themselves and sucks up all of the conversation, time, and energy for their own. There, of course, are times and situations in which someone may be going through a massive amount of life, and the focus is shifted on them because of necessity, but this should not be the standard and norm basis of the entire friendship. Being reciprocal is a large part of being an honorable friend. Asking genuinely how the other person is, remembering specific and important details of the friend's life, and celebrating them for their own milestones and accomplishments is an integral part of a good and dynamic friendship. When a friendship is one-sided, it is often evident. Much of this can be seen in who initiates conversations, plans, or check-ins. It is important to keep friends that invest in you just as much as you seek to invest in them.
5. Makes Time and Effort for You
In the same heart as being reciprocal, it is important to keep friends that make time for you and put forth an effort. It is equally as important that you do the same for the other person, but keep in mind what it means in action to honor the other person. This can look like identifying or asking how that person feels most loved and meeting that love language with effort and action. It can also look like making time to check in on them, grab a meal or coffee with them, or taking the time to pray for that person. Much of being a good friend is behind the scenes with God, seeing how you can lift up that person through His love and compassion over them. Ask the Lord how you can be mindful to make time and put forth an effort to your friends and take note of the friends that seek to do so for you.
6. Considerate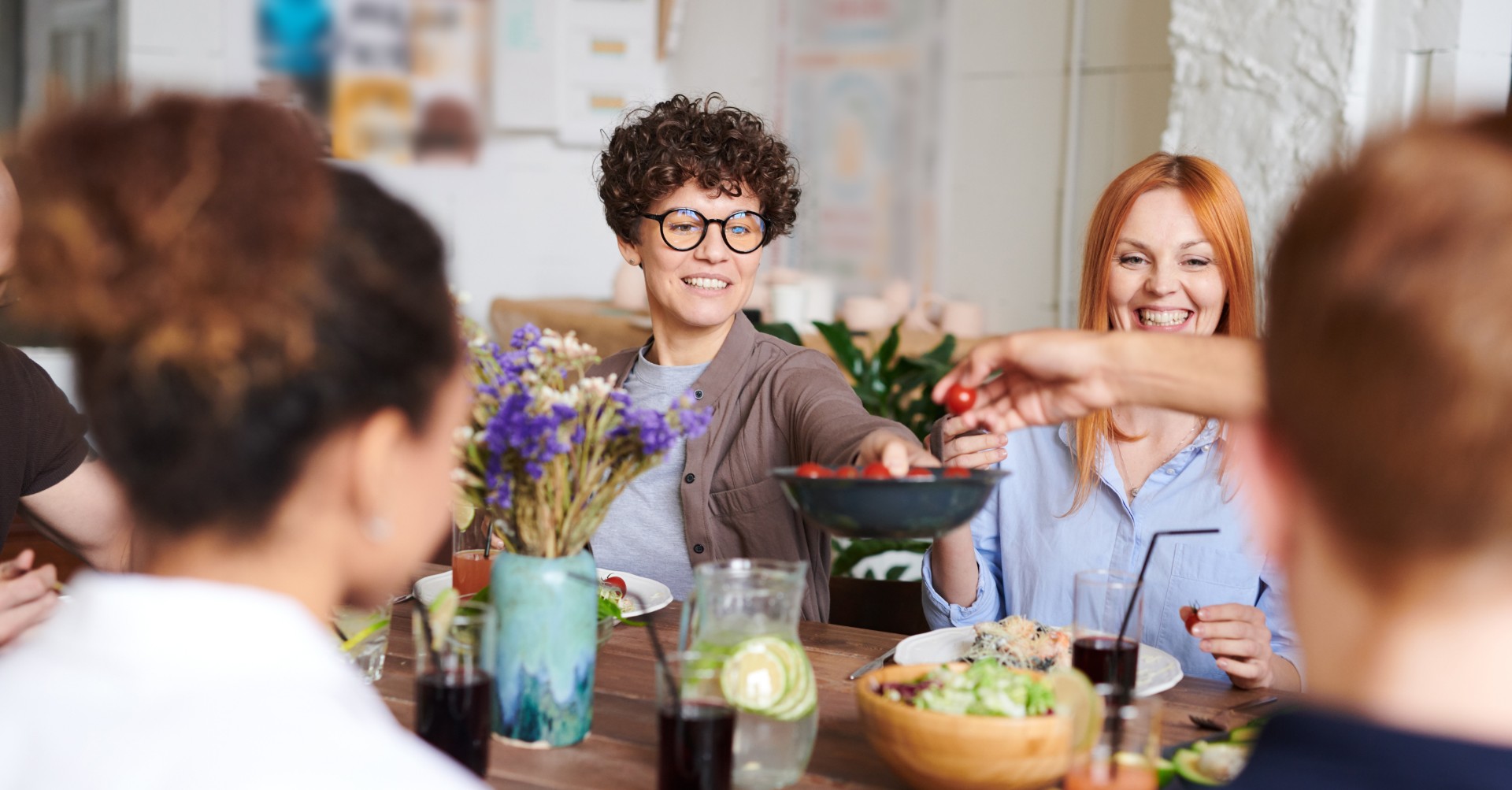 Photo credit: ©Pexels/fauxels
Being a considerate person is a huge aspect of being a good friend. In application, this might look like being mindful and aware of things like preferences or allergies. If you are having a friend over with a specific food allergy, keep in mind to prepare a meal that they can eat. It could also look like keeping what they enjoy doing for preference, so they are not placed in an uncomfortable or awkward situation. Communication is a key aspect of this, and taking what they say to heart that you can be mindfully considerate of them in your own actions.
7. Good Communication and Good Boundaries
A good friend is also a good communicator. This means offering clear and honest expectations, heart, and vulnerability within the friendship. Communication is a mark of a healthy relationship, and it is important, especially in friendship, to clearly offer what you are feeling, thinking, or needing. It is also important to respect boundaries that are given or set. A good friend honors boundaries and makes it a point to be mindful of what may or may not make the other person feel safe, heard, and known.
8. Leads You to Christ
The most important sign and indication of a good friend is that they encourage you in your pursuit of Christ. This is not to say that we cannot befriend those who do not know God, but in the context and idea of a good godly friend, those around you must be pushing you toward God. This can look like prayer together, offering wisdom and advice from a Biblical rooting, and always an encouragement to seek God first and foremost. It can also look like loving as Christ loves us and being a true representative of Him to one another. A godly friend sticks closer than a brother. (Proverb 16).
A Prayer For Good Friends
Father God,
We come together to pray for good and godly friendships. Lord, You made us for relationship with one another. It is the fulfillment of Your heart for us in friendship when we love one another as You have loved us and when we lift one another up in a godly and kind manner. Lord, please bring good friends to us, and please bring us to good friends. Help us find the people you have to "do life" with us, navigate this world with, and honor You first and foremost with. Lord, thank You for the gift of friendship.
In Jesus' Name,
Amen
Check out this funny Christian podcast:
Photo credit: ©GettyImages/PeopleImages
Cally Logan is an author and US History teacher from Richmond, Virginia. In her free time, she enjoys mentoring youth and spending time in nature. She is the author of Hang on in There, Girl! and Dear Future Husband: A Love Letter Journey While Waiting for God's Best. Check her out on Instagram and Twitter, @CallyLogan and TikTok Cally_Logan.
Related podcast:
The views and opinions expressed in this podcast are those of the speakers and do not necessarily reflect the views or positions of Salem Web Network and Salem Media Group.
Related video:
You can read Rhonda's full article here.